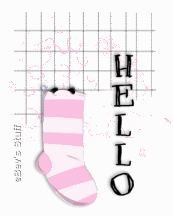 Hi. How y'all doin'? Good? That's great. It's been awhile, hasn't it?
Let's see, what have I been doing?
I went up to Orlando to visit with my oldest nephew and his family. It was awesome to see him, his wife, their son (my GREAT-Nephew!) who is 20 years old and handsome as all get out. Having a 20 year old great-nephew makes me feel as old as freakin' Methuselah, but it doesn't stop there, my great-niece is 16 years old and she is absolutely GORGEOUS! I haven't seen them in 10 years. It was so amazing to see them all. We had a good visit and a wonderful dinner with copious amounts of alcohol. My niece and her husband were also there with their 6 year old son. My nephew-in-law is of Asian descent. My niece is Irish/Scandinavian. Their son is so freakin' cute that I'm convinced that is the best mix in the great melting pot of the universe. He's a sweetie, too. After many plan changes, we ended up at a fantastic restaurant, not in Universal and then went to Dave & Buster's. D&B was fun but I do believe I've suffered additional hearing loss. The place was too fucking LOUD!
We had a great time and I hope it won't be another ten years before I see my nephew and his family again. I also hope we'll have more time together when we meet up again.
I also listed a shitload of stuff at my
Etsy shop
and on eBay. I'm lookin' to get rich $5.00+ at a pop!
I might have mentioned before that I do
CrossFit
. It's a very intense form of exercise, mobility training, strength training and weight training combined with mental and nutritional conditioning. People that know about CrossFit wonder why in the hell a 57 year old woman who hasn't exercised in about 40 years would want to get involved in a form of physical activity that is like pushing a truck tire up a hill. With the truck still attached. With the emergency brake on. People that don't know about it wonder the same thing after I tell them what it is. The reason I do it? I like it. I don't LOVE it and haven't gotten to the point where I look forward to Box days but I'm workin' on it. One day, in the future, I'll have guns like The Rock and will be able to crack walnuts with my thoroughly toned, shapely thighs. You'll be jealous.
The nutritional part can be a bitch. Many of the folks in the Box (that's what the place is called where we go to torture ourselves) are full-on, balls-out Paleo Diet enthusiasts. Me, not so much. I need bread and pasta and some milk in my coffee but I do want to eat healthier and make better nutritional decisions. Protein is essential for maintaining muscle. I did some
research
regarding
hydration and nutrition
before and after exercise, let me tell you there's a bunch of stuff out there on it. Most of it is boring as hell and I'm not going to put you to sleep after all this time of not being here! Bottom line is, I wanted to be able to eat something that tastes really good, is good for me and helps my body. What I found, through
BLOGGERDISE
, is
SUPREME PROTEIN
.
I contacted them for a sample to review here, what I was sent was three whole boxes of these scrumptious protein bars! I handed out some to a couple of the non-Paleo dieters at the Box, my daughter who's training for a marathon, my niece that visits the gym almost every day and a gym-rat at work. The overwhelming consensus is that these are the BEST protein bars they've ever tasted. I agree. My niece thinks the Peanut Butter & Jelly needs a bit more peanut butter but she's hard to please.
No matter what the Mars Candy Company tells you, Snickers, is NOT going to help you lose weight, maintain muscle, or make you leap tall buildings in a single bound. Snickers is candy – lot's 'o sugar around a few nuts. Try Supreme Protein's Peanut Butter Pretzel Twist and you'll never look at "healthy food" the same way. DELICIOUS! And jam-packed with vitamins, minerals and other great stuff.
I was sent the 1.75 oz (there are two sizes 1.75 oz and 3 oz) Peanut Butter Pretzel Twist, Caramel Nut Chocolate (you won't want another Snickers, ever!) and Peanut Butter & Jelly flavors. Each one is yummy, only about 200 calories, contains 15 grams of protein (whey isolate is the primary source) and zero Trans-Fat. I've eaten one a couple of days when I had no time for lunch. I felt satisfied and didn't crave more food until dinner. I also have eaten one after working out the last couple of times and do not have that shaky, weak feeling that I've gotten after a particularly hard WOD (workout of the day). Look at me with all the lingo!
I can't encourage you enough to try
SUPREME PROTEIN
bars. They are delicious, good for you and do not have that, "Imma gonna be chewing this thing forever!" that you get with a lot of protein bars. SUPREME PROTEIN bars are available at 7-11 stores, WalMart, Target, GNC, etc. Check their website for all retailers or you can order directly from Supreme Protein. You'll thank me. Go "Like" 'em on their
FACEBOOK
page, too!
(I did not receive compensation for this review. I did receive product in exchange for an honest review.)
Next week me and Mulder are off on a road-trip to North Carolina for a concert. I promise to write all about it and not take forever to do it!